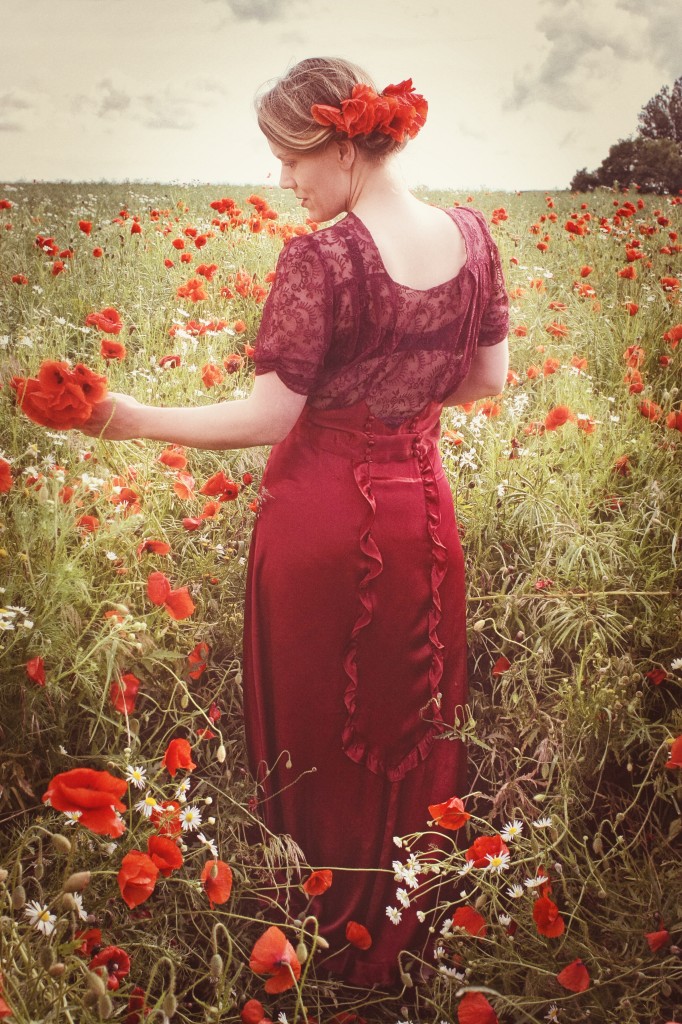 Cecilia Engelbrecht Heick is a Danish composer, lyricist, musician and singer.
She is a graduate of the Royal Danish Academy of Music in Copenhagen, from where she received a Masters Degree with an A in her main subject: Music in communication with babies.
Born in Copenhagen in 1980, Cecilia grew up on the small island of Bornholm, until she left home at the age of 16 and moved back to Copenhagen.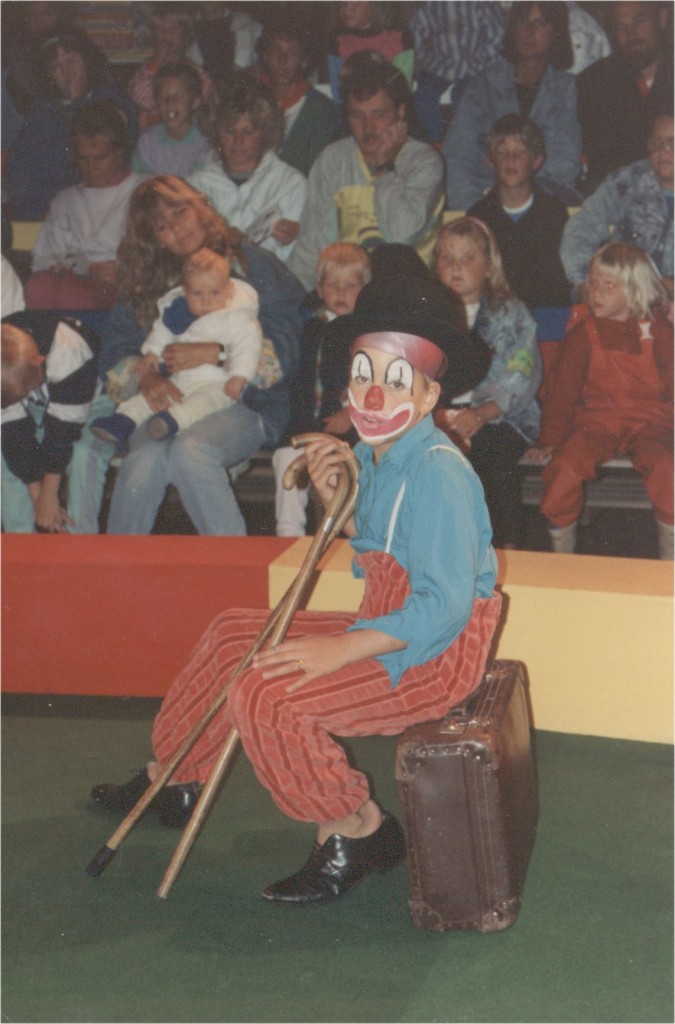 From the age of 10 until 20 Cecilia Engelbrecht Heick was responsible for leading and playing all music to the performances of "Cirkus Stjerneskud", which was a small Circus performed by children and run by Cecilias Family together with a couple of other families.
 From the very beginning she composed parts of the music herself, as well as being a performer alongside her two sisters.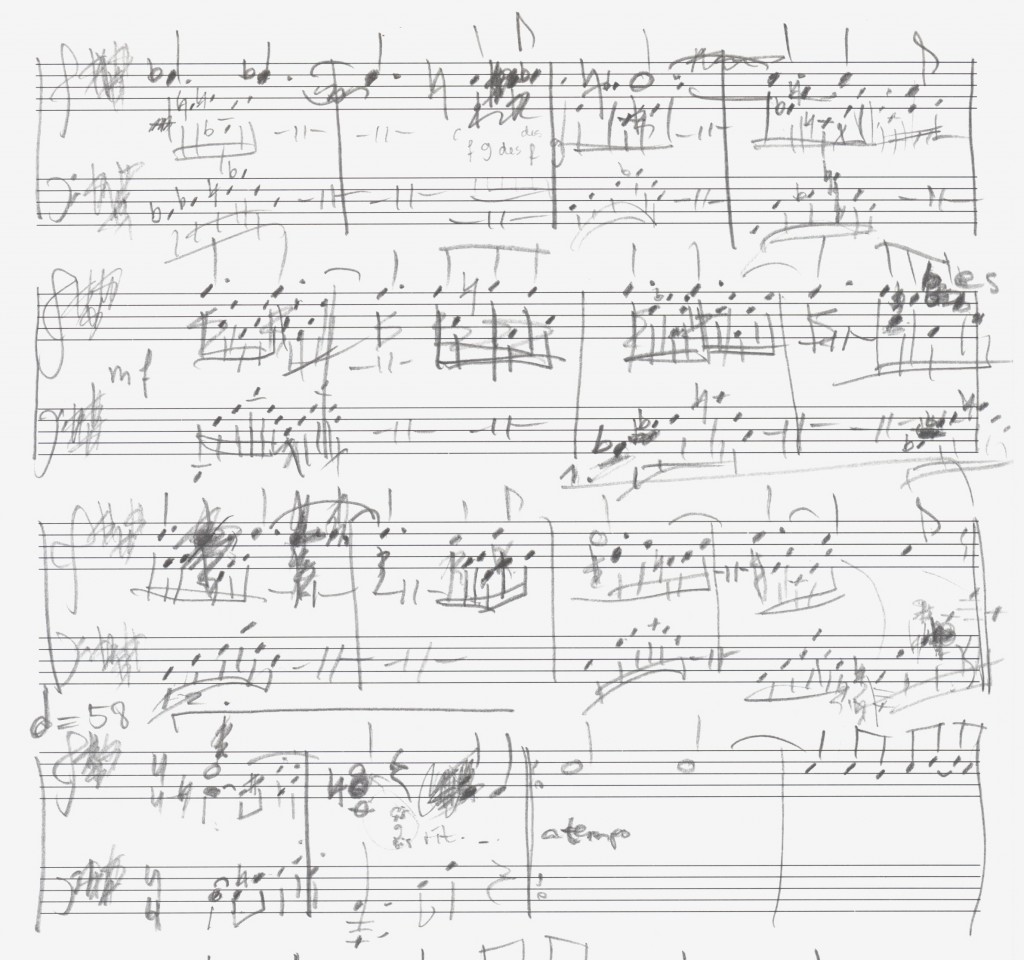 At the age of 15 Cecilia Engelbrecht Heick penned her first lyrics which were professionally released a couple of years later by special request of esteemed Danish composer and conductor, Michael Bojesen.
It was at this time that Cecilia Engelbrecht Heick also finished her musical drama, "Natten", which was performed at Rønne Theater by ACTUS Childrens Group with Cecilia as music leader in 1998.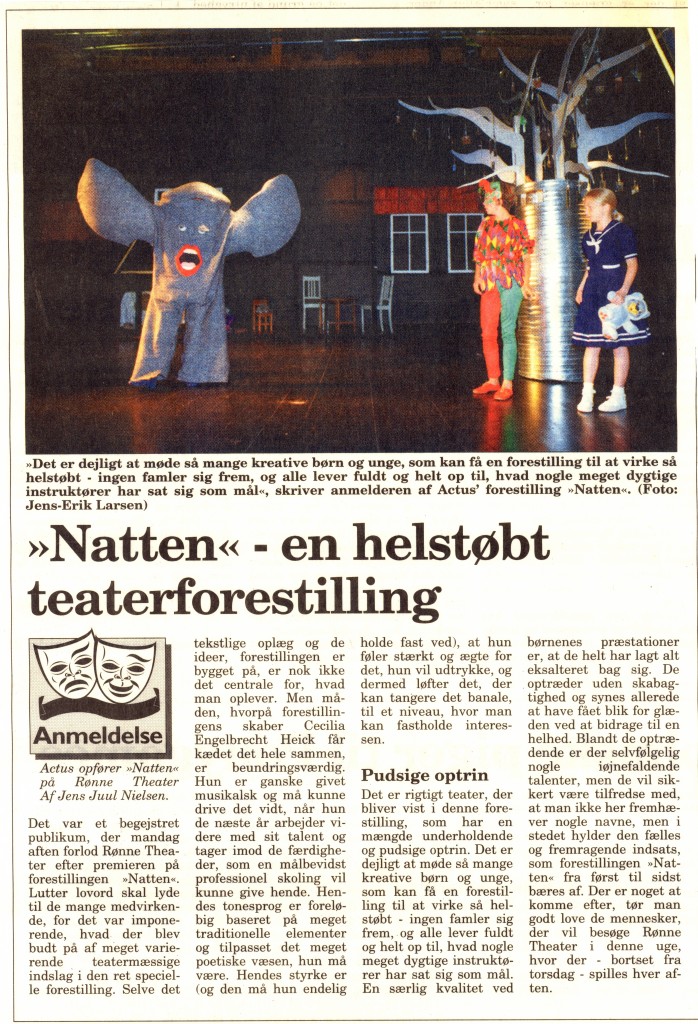 At the age of 19 Cecilia Engelbrecht Heick finished high school and started her education at the Royal Danish Academy of Music in Copenhagen, which she finished in 2007.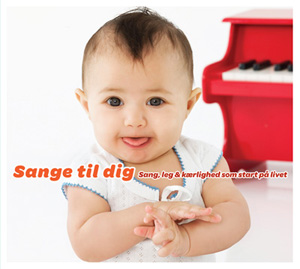 In 2008 Cecilia Engelbrecht Heick released her music for babies and their parents, "Sange til dig" (Songs for you):  which consisted  of a cd with jazz, and a dvd with an interactive live concert for babies and parents, combined with information about the natural musicality of babies. www.sangetildig.dk
In the following years Cecilia Engelbrecht Heick held more than 50 koncerts and workshops for children/babies and their parents together with her ensemble "KUNSTFRØ".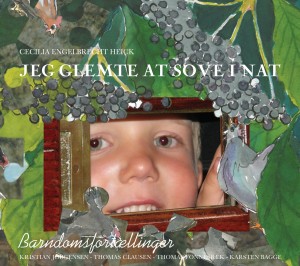 In 2012 Cecilia Engelbrecht Heick and KUNSTFRØ released the album "Jeg glemte at sove i nat" (I forgot to sleep last night) www.kunstfroe.dk
Cecilia Engelbrecht Heick received the placement as finalist in UK Songwriting Contest 2014 with her song "Never let my dreams come true", and in 2015 she was invited as Special guest at Thomas Clausens album "Blue Rain" (Thomas Clausen/Tomas Franck/Jesper Lundgaard/Billy Hart, Stunt Records 01.02.2015) with her song "Spring is a promise of fall".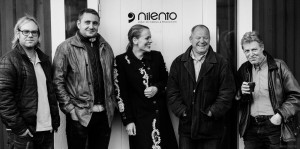 May 2016, album release: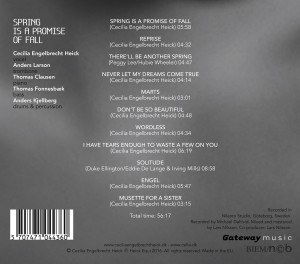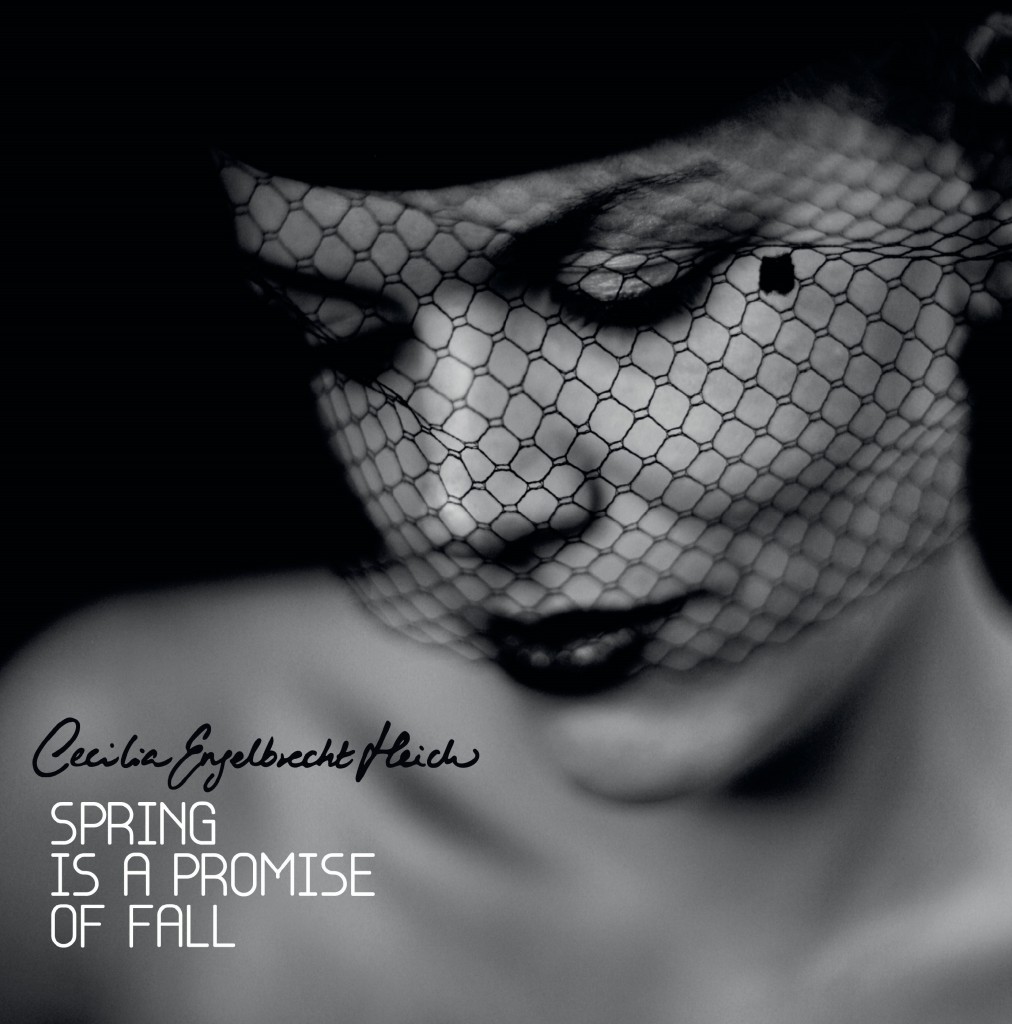 "Spring is a promise of fall" 
Cecilia Engelbrecht Heick (vocal)
Anders Larson (trombone)
Thomas Clausen (piano)
Thomas Fonnesbæk (bass)
Anders Kjellberg (drums)
__________________________________________________________________________________________________________________________________________